1.    Work Health & Safety Management Systems
A Work Health and Safety Management System (WH&SMS) is a comprehensive, coordinated and systematic approach to managing health and safety risks within the workplace. There are clear links between effective Work Health and Safety Management Systems and long-term business effectiveness.
Total Safety Management Services will customise a total Work Health and Safety Management System that will enable your organisation to improve their safety performance and compliance to health and safety legislation and standards. You will establish a safer working environment that protects people by minimising and better managing, health and safety hazards.
The Work Health and Safety System includes: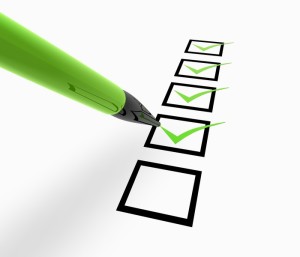 Design of a customized Work, Health & Safety Management Plan
Compliance with Work Health & Safety Policies and Procedures
Development of Safe Work Method Statements
Ongoing workplace visits and investigations to assist in the maintenance of the Management System.
2.    Work Health and Safety Management Plans
A Work Health and Safety Management Plan should demonstrate the integration of WHS requirements with the project procedures, practices and safety management of the project.
The size and complexity of a WHS Management Plan will be relative to the size and complexity of the project and particularly to the amount of high risk work being undertaken.
According to clause 309 of the WHS Regulation 2011, the WHS Management Plan must include, as a minimum, the following information:
Names, positions and health and safety responsibilities of all persons involved with the work whose roles involve specific health and safety responsibilities.
The arrangements in place, between any persons working at the workplace, for consultation, cooperation and coordination of activities in relation to compliance with their duties under the WHS Act and Regulation.
The arrangements in place for managing any health and safety incidents, including reporting and incident notification.
Any site specific health and safety rules and the arrangements for ensuring that all persons are informed of those rules.
The arrangements to collect and assess, monitor and review safe work method statements.
Additionally, Total Safety Management Services WHS Management Plans will also include the following requirements: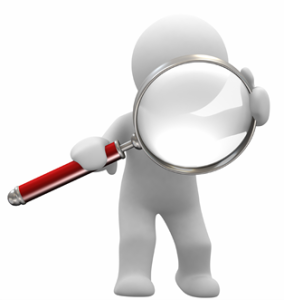 Project Description
WH&S Responsibilities
Consultation, Induction and Training
Identify Hazards, Assess and Control Risks
Managing Subcontractors
Managing incidents
Monitor and Review of Plan.
3.    Workplace Policies and Procedures
Policies and procedures are integral to every workplace.
Policies are a statement of purpose, which highlight broad guidelines on action to be taken to achieve that purpose.
Procedures explain how to perform tasks and duties.
They are constantly evolving to meet the standards set by government and statutory authorities. Whether the changes are driven by new legislation or regulations and codes of practice your organisation needs to meet and maintain the minimum obligations to comply with the Work Health and Safety authority. Changes to Work Health and Safety legislation and the move to a national system has seen more workplace issues arise. This means you may need a review of your current policies and procedure to ensure that you are up to date and working in accordance with best workplace practices.
Total Safety Management Services will guide you through the complex processes to meet your legislative and moral obligations.

4.    Safe Work Method Statements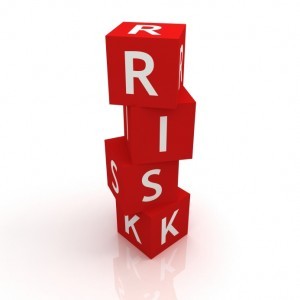 A Safe Work Method Statement (SWMS) sets out work activities in a logical sequence and identifies hazards and describes control measures especially for those involved in High Risk Work.
The SWMS enables supervisors, workers and any other personnel at the workplace to understand the requirements of conducting high risk work in a safe and healthy manner. The SWMS includes a systematic analysis of each activity for hazards and potential incidents.
Total Safety Management Services will draw on their extensive industry knowledge to develop Safe Work Method Statements to cater for your organisation's needs.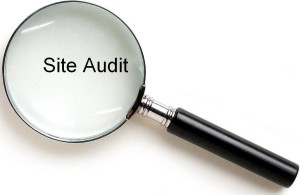 5.    Audits
Auditing is a method of assessing the current level of compliance of an organisation with the mandatory standards in order to identify potential issues and recommend corrective actions where necessary. It is a pro-active approach to safety management through measurement, evaluation and management review. It also demonstrates that your organisation prioritises safe workplaces, plant and systems of work.
Total Safety Management Services conducts audits in accordance with the AS/NZS 4801 "Occupational Health and Safety Management System – specifications and guidance for use". This is the national standard for work health and safety management.

6.    Accident/Incident Investigation
All incidents need to be investigated, recorded and reported according to Work Health and Safety legislative requirements.
Total Safety Management Services will create an incident reporting system that will assist in the investigation of accidents and incidents: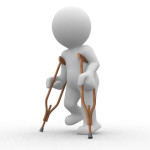 With clarity and detail.
Record accurately.
Highlight areas of concern.
Provide recommendations on how to minimise the possibility of repeat incidents.
7.    Explosives Safety Management System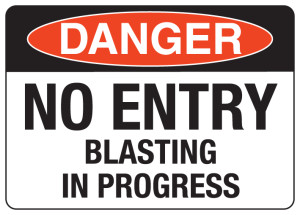 Persons undertaking explosives activities must have an operational Explosives Safety Management System, which is:
Based on sound risk management principles.
Implemented, monitored, reviewed and documented.
Communicated to all relevant persons.
Total Safety Management Services will develop an Explosives Safety Management System in conjunction with your organisation that will improve your safety performance and comply with mines, explosives and health and safety legislation and standards. You will establish a safer working environment that protects people by minimising and better managing, health and safety hazards.
The Explosives Safety Management System includes:
Explosives Work Health and Safety Management Plans.
Security-Sensitive Dangerous Substances (SSDS) Security Plans.
Policies and Procedures.
Safe Work Method Statements.
Emergency Plans.
Reporting Procedures and documentation.
8.    Emergency Response Planning
Emergencies are the one thing every workplace wants to avoid. Preparing for emergency situations greatly reduces the risk of injury, illness, and fatalities and may limit the damage done to infrastructure and surrounding areas. Well developed and rehearsed emergency preparations assist staff and internal emergency response personnel to respond quickly and effectively to an emergency.
Under Section 43 of the Work Health and Safety regulation 2011 A person conducting a business or undertaking at a workplace must ensure that an emergency plan is prepared for the workplace.
The Emergency Plan must take into consideration:
How to respond effectively to an emergency?
How to evacuate persons in an emergency?
How to notify emergency services?
How to provide medical treatment and assistance?
Effective communication methods between relevant stakeholders i.e. wardens and workers during an emergency?
Emergencies may arise at anytime and can develop from a number of causes including: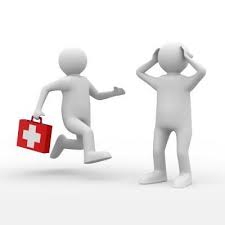 Fire
Explosion
Chemical spills
Gas leaks
Bomb threats
Vandalism
Civil disturbance
Structural faults
Natural events – storms, cyclones, earthquakes and floods.
Total Safety Management Services will work with your organisation to establish and maintain procedures to control emergency situations that could adversely affect staff, visitors and the general public.
In addition to Emergency Plans Total Safety Management Services can assist in the development of evacuation diagrams. Under section 3.5 of the WHS legislation, it is required that the provision of evacuation diagrams be displayed in all workplaces and facilities. These diagrams must be updated each time there is a change in the floor plan. In addition, the diagrams are only valid for a five year period.
A consultant will visit your workplace to undertake a comprehensive evaluation and determine issues such as:
Assembly points
Egress paths
Firefighting equipment locations
Diagram locations.
9.   Safety Meetings / Toolbox Talks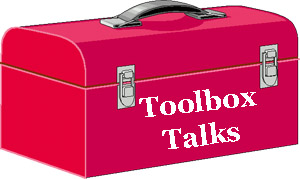 Safety meetings are a key part of a safety awareness program. Safety meetings are also one of the best methods to motivate workers. Safety meetings can be formal or informal and can cover a variety of topics.
Formal meetings are planned and announced in advance in order to provide groups of employees with information from weekly safety letters, training issues, regulations, procedures and hazard protections. Informal meetings, often referred to as "Toolbox Talks", can also be planned. "Toolbox Talk" meetings are often short in duration covering a specific topic. These short safety meetings are very effective at relating safety to a specific job or work task.
Safety meetings are important to the success of your safety program because the impact all of the following:
Safety meetings encourage safety awareness. Other means of getting the safety message across are often too easily ignored. But, when a group of workers get together to discuss the hazards the have encountered and the steps they can take to eliminate them, it increases each worker's safety consciousness.
Safety meetings get employees actively involved. In a sense, safety meetings put employees "on the spot"; that is, they demand feedback. They get employees thinking about safety and encourage them to come up with ideas and suggestions for preventing accidents and minimizing the hazards with which they are most familiar.
10. WHS – Workplace Health & Safety Officers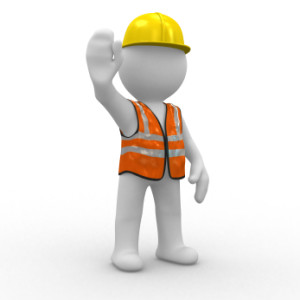 Total Safety Management Services can provide Workplace Health & Safety Officers (WHSO) to all types of workplaces. The service can be provided on a permanent or casual basis, depending on the organisation's WHS needs and its situation.
This Work Health and Safety service is used to ensure compliance with statutory obligations by implementing Work Health and Safety processes and can also be used to assist the improvement process of existing Work Health and Safety Systems.
Workplace Health & Safety Officers duties generally include:
The implementation of policy and procedures on health, safety and prevention issues with due regard legislative requirements and proposed actions by government bodies.
Provision of specialist assistance to designated areas for solving particular or unusual WH&S problems and/or facilitating specialist assistance from external sources where necessary.
The conducting of inspections to ensure adherence to health and safety standards.
The investigation of accidents, hazards or near misses, and the recommend appropriate action to prevent a recurrence.
The counselling of employees on health and safety matters.
The conducting of training sessions in line with Health and Safety Compliance matters.
Review, monitor, and update health and safety manuals, rules, procedures, etc.
Performing Safety Audits including a follow up sequence which ensures periodic review of progress against prioritised action steps to ensure corrective action is taken.
Hosting of Safety Meetings and Toolbox Talks.