Total Safety Management Services provides Work Health and Safety (WH&S) and industrial skills training programs via customised company specific programs delivered at your workplace. We will ensure that a systematic approach to planning the training needs of staff is implemented.
Our aim is to provide skills and knowledge to enable people to work safely at their workplace and ensure the tasks they undertake meet their statutory and moral obligations.
1.    Specialised Training Courses
Total Safety Management Services can provide training in various ways, including formal training, mentoring and on the job training.
Training includes:
Workplace Safety induction training for all staff, contractors and others as required.
Understanding of the duty of care, relevant legislation, safety policies and procedures for all staff.
Training for safety and health representatives and other safety personnel.
Specific training in areas of safety hazards.
Toolbox / Safety Meetings.
2.    Plant and Equipment Operator Training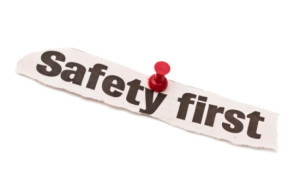 Total Safety Management Services training program will be based upon:
The operator's prior knowledge and skill.
The type of plant/equipment the operator will operate in the workplace.
The hazards present in the workplace.
The operator's demonstrated ability to operate the plant/equipment safely.
3.    Equipment Operator Manuals
Total Safety Management Services also specialises in the development of workplace specific Plant and Equipment Operator Manuals.